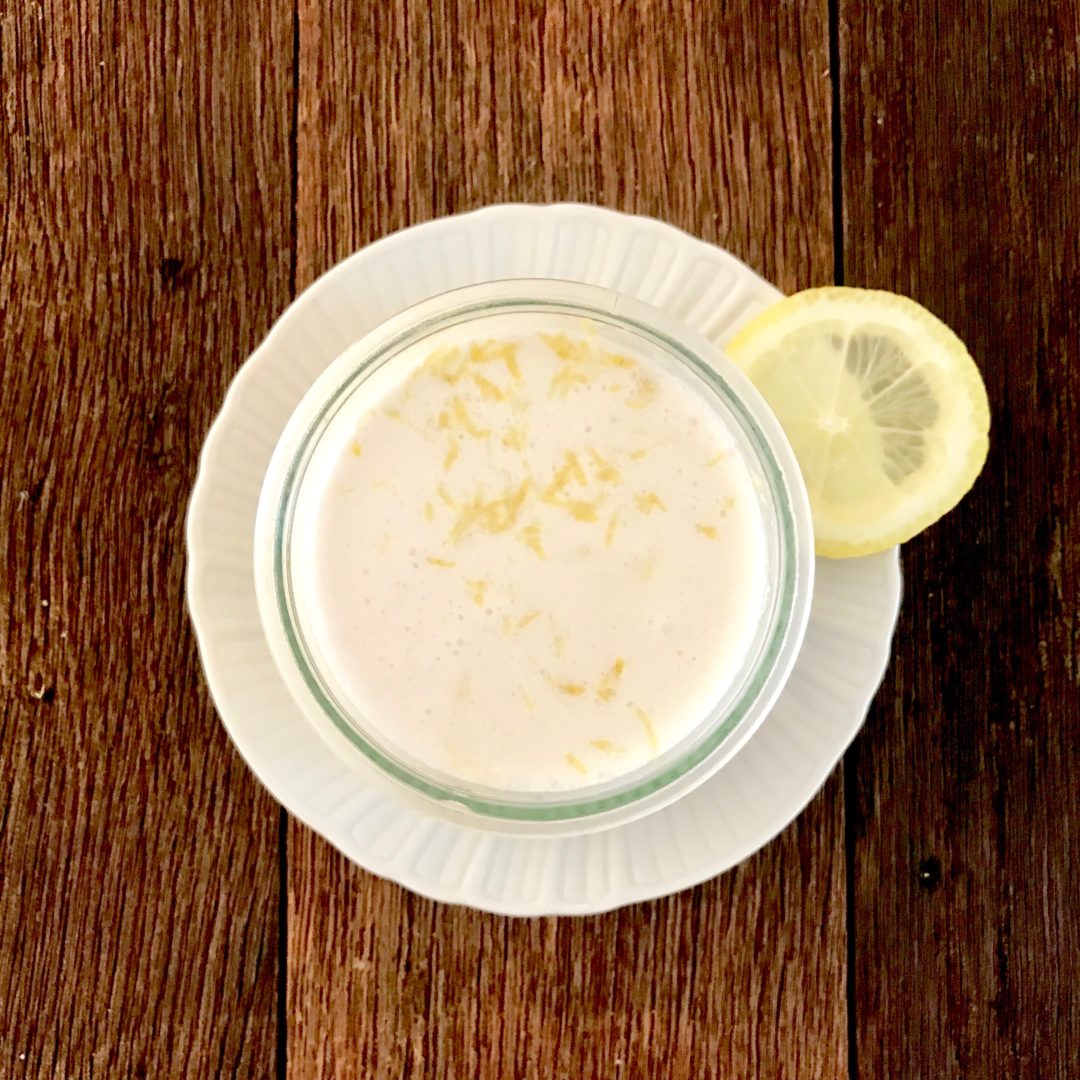 Coconut Milk kefir is a plant-based kefir I'm so proud to introduce it to you. Besides lots of probiotics, it's also very tasty–with an unbelievable aroma.
For years, I have been making milk kefir with organic, raw goat milk from a small, local farm. I never thought about trying to make Kefir with anything else, especially not with coconut milk.
Recently, I reconnected with a long lost Thai friend who has become strictly vegan. She loves to do everything just right being vegan, and I wholeheartedly support her. She wanted to be able to have kefir but couldn't stand drinking milk anymore. With her inspiration, I started to experiment making Coconut Milk Kefir.
There are hardly any articles about making kefir with coconut milk, but I found one that gave me confidence to start. I used the same kefir grains I separated from the ones I use for making regular milk kefir. Despite what most people say we can't use any other kind of milk besides cow or goat's milk, my Coconut Milk kefir turned out great on the first try!
However, I wanted to make sure that it will work for everyone, so I kept making it more. Now, I'm confident it really works, and I am sharing this wonderful creation with you. Are you ready to try making Coconut Milk Kefir with me?
Things you need to make Coconut Milk Kefir:
2 glass jars: one to batch the kefir in, and the other for the finished product. 1-pint (1L) mason jars work really well.

A plastic mesh strainer (it is important that the mesh be plastic as opposed to any metal including stainless steel).

A wooden spoon (don't use stainless steel or any kind of metal spoon).

A container to strain the finished kefir with. I just use a bowl.

About 1-2 tablespoons of kefir grains. I got my fresh grains from a small company called

kefir lady.com

(not affiliated with GVK).

(200 ml) coconut milk:
Note: Coconut milk has to be from Tetra Pak as the canned variety is contaminated with metal, and it will damage the kefir grains. Organic whole coconut milk works well, but to reduce the packaging used, I'll try making my own from scratch soon.
How to make it:
Put the grains in a jar and pour the coconut milk over them. No need to to stir it.

Leave the jar in a dark quiet place undisturbed for 24 hours. I put mine in a cupboard.

Strain it just like

milk kefir.

Enjoy! I drink mine with fresh-squeezed orange juice, and top it with ground,

toasted-sprouted buckwheat

.
Have you made Coconut Milk Kefir before? Please share it with me. I'd like to hear about it from you!