Who Am I?
I'm so glad to meet you!
Sawaddee Ka, My name is Jeem Elliott and I'm Thai. I have a background in art and design, and used to be an interior designer in Thailand for many years. About 20 years ago I was ready for a change, so I decided to follow my path to the USA. I landed in a place I have since called home: Eugene, Oregon. I've been married to my wonderful husband for seventeen years now. After many difficulties along the way, I'm also "Mama" to our one and only, amazing daughter– who was born two months early but has become an especially healthy pre-teen.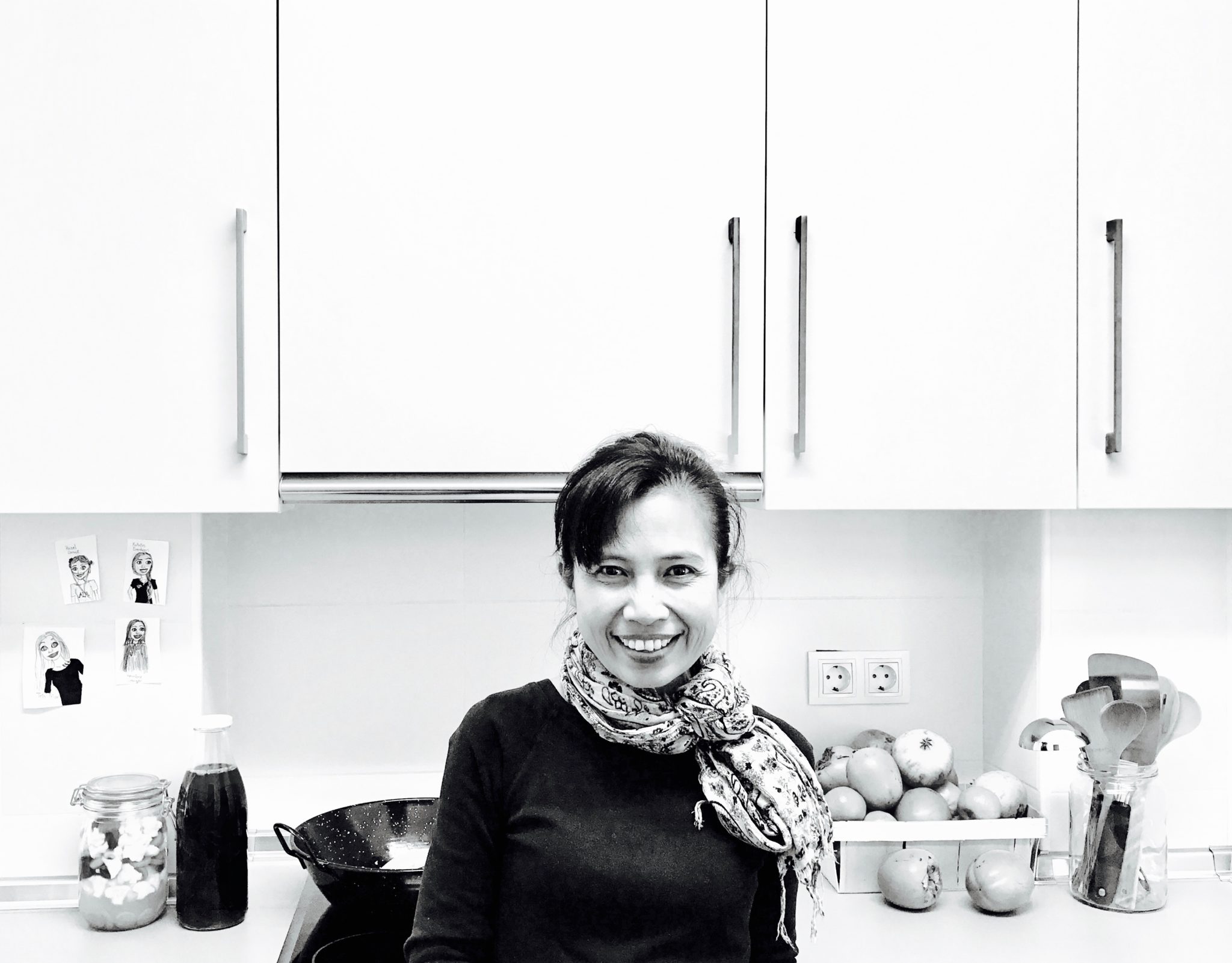 A little more about me,
Coming from Thailand, a land known for its most delicious food, I never learned to cook. If you have been to Thailand, you probably know how easy it is to find fresh food just about anywhere. Like many people, I always relied on other's cooking. However, I had to learn to cook when I first moved to the US as I couldn't just step out of the house and get what I wanted.
I started out cooking with my husband, following every step from cookbooks we used, and was so afraid to do anything slightly different from the instructions. I really had to change and confronted my fears of cooking without a cookbook when we welcomed our preemie daughter to the world. As you can imagine, every minute I had was spent on her, so the time to spend looking at cookbooks was gone. During that critical time, eating nutritious foods to stay healthy and strong was even more important to me, especially as we'd decided to raise our daughter vegetarian.
I have done a lot of experimenting and believe that foods closest to their natural forms with minimal seasoning are best, and that nutrition along with a little creativity easily makes foods gourmet. Even though my daughter is big and healthy now, and I have more time to follow recipes again, I don't use cookbooks much anymore. I've developed a habit of creating my own healthier versions of well-known Thai dishes and west-coast healthy creations wherever I live–even when I don't have all the cooking supplies. I'm very excited to share them with you!
. . . and my family's adventure.
My husband and I love traveling and particularly living in other cultures, but we have also enjoyed investing lots of time in our own home and community. When our daughter was young we did mostly just that. After a trip to Asia when she was 8, we started a new phase of our adventures deciding that living in a different country as a family would be great for our daughter–turned out it really benefits all of us. We decided to do one school year abroad every third year, and to keep Eugene, Oregon as our home base.
By living frugally, consciously, and with good plans we were able to spend the 2013-14 school year in a small town in Taiwan. This 2016-17 school year, we are in Spain. The adventures have given us lifetime memories and exceptional friends. Besides the USA and Thailand, we now feel proud to call, Taiwan and Spain our homes too.
Now, it's your turn, I'd like to know about you too. Please share your stories with me and let's keep in touch.
Jeem