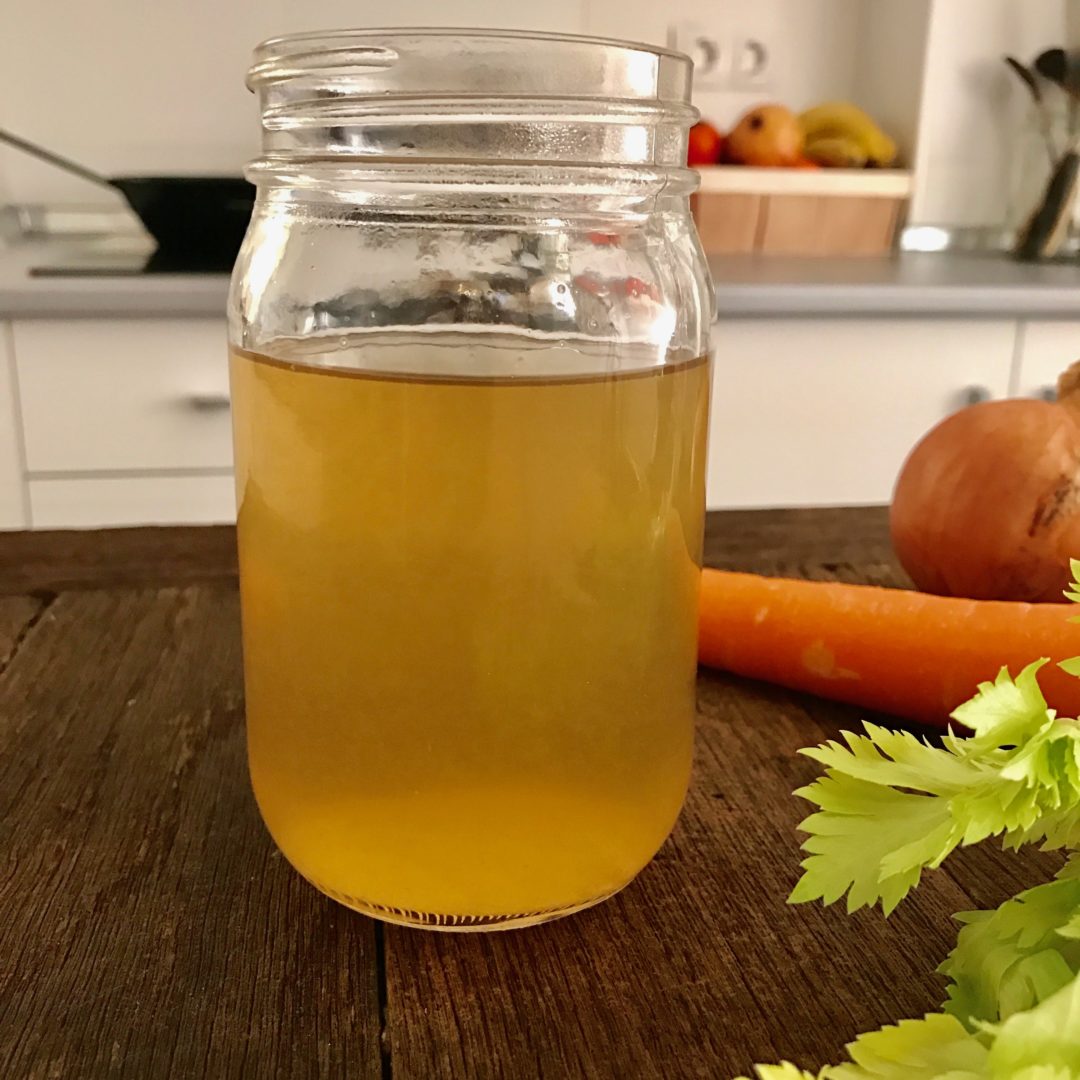 I still remember the first time I tried to make soup by following a recipe. I ended up putting my project away and cooked a different dish entirely because I didn't have either stock or broth on hand. I was so afraid to cook anything if I didn't have all the ingredients mentioned in the recipes, and most soup recipes required either stock or broth, so my soup dishes were on hold for a while.
To be honest, I was a little confused about stock and broth. I didn't know the difference between them, and I'm sure I'm not the only one. My desire to make beautiful soup like I saw in cookbooks kept coming back to me, so I decided to really look into the stock and broth terminology.
Here is what I found out:
To make vegetable stock, prepare the main ingredients, which are vegetables. Slow cook them in water until everything is cooked thoroughly, then remove the vegetables. The liquid that is left after removing the vegetables is called "stock." The stock is plain, but highly nutritious.
Broth is cooked the same, but we don't remove the vegetables when it's done. We do add some seasoning such as salt and pepper or other spices. The seasoned, cooked vegetables with the liquid is called "broth." We can drink the liquid, and also eat the vegetables at the same time. Broth is also very nutritious.
When I finally understood the difference between stock and broth, I started to make my own. I like making broth as I feel a little bit silly throwing away the cooked vegetables afterwards. Although, I do separate and save some liquid once in awhile if I plan to make some dishes that require stock.
Making your own stock is much better for many reasons, including that it's actually cheaper. You can also stay clear of the BPA lining in most containers, help reduce disposable container use, and feel good eating your own nutritious food as you know exactly what's in there. It's much healthier this way really.
Things you need (you can add other kinds of vegetables too, but I'm going to show you the easiest way with simple vegetables):
A pot

Carrots

Onions

Celery

Filtered water
Note: The size of the pot depends on how much you want to make.
How:
Wash the vegetables thoroughly

Chop them into bite-size pieces

Put them in the pot and pour in water to cover them

Cook them on medium-low for 2-3 hours until the vegetables are well cooked

You can discard the vegetables if you just want stock, or add some spice if you want to eat and drink it as broth. They both are very nutritious!
Easy and simple isn't it? Share with me which one you make, broth or stock. I really want to hear about it!