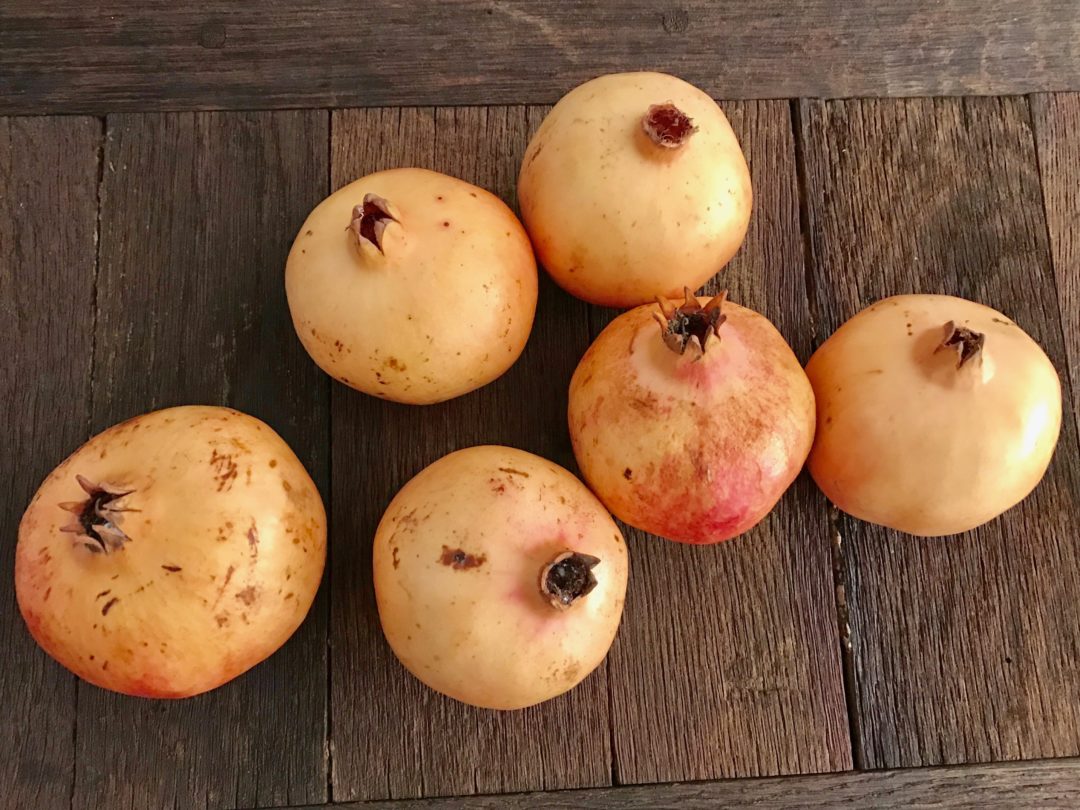 Being Thai, pomegranates are no strangers to me. For some people, pomegranates look like something from a different world. I know, we can't just pick one up, wipe it off with our shirt, and eat it. Pomegranates require more work, but every single seed of them is worth your patience!
Pomegranates are full with precious goodness. I have read that pomegranate juice (real 100% juice) has 3 times higher antioxidant activity than red wine or green tea.
Now that you know about the great benefits of eating them, you might wonder how on earth to eat them fresh without fighting to peel them. I have gone through years of frustration trying to add them into my daily fruit dishes when they are in season, and finally I have mastered the technique. I'm proud to share this quick and easy method so pomegranates don't have to be love-hate fruits to anyone anymore.
The skin is tough, but not too tough to give up eating them. Pomegranates have so many different color varieties, from clear-pale transparent, light pink, light brown, red, to very dark red. It takes a little bit of luck choosing pomegranates, as sometimes they look perfect from the outside but bad when you cut them open.
Here is how to easily peel them.
Wash the pomegranate first, make sure your hands are clean as you will touch the seeds you are going to eat.

On the flower side of the fruit, gently cut through the skin not too deep so you don't break the seeds.

Open the cut gently.

Once it's open, look for the ridges in it and cut through them to break it open in chunks.

Now loosen all the seeds into a bowl with your fingers, you can finish the whole fruit or just do the amount you need and save the rest for another day.
It's not hard at all, is it?
Please share your experience of eating them with me, I'd love to hear from you!