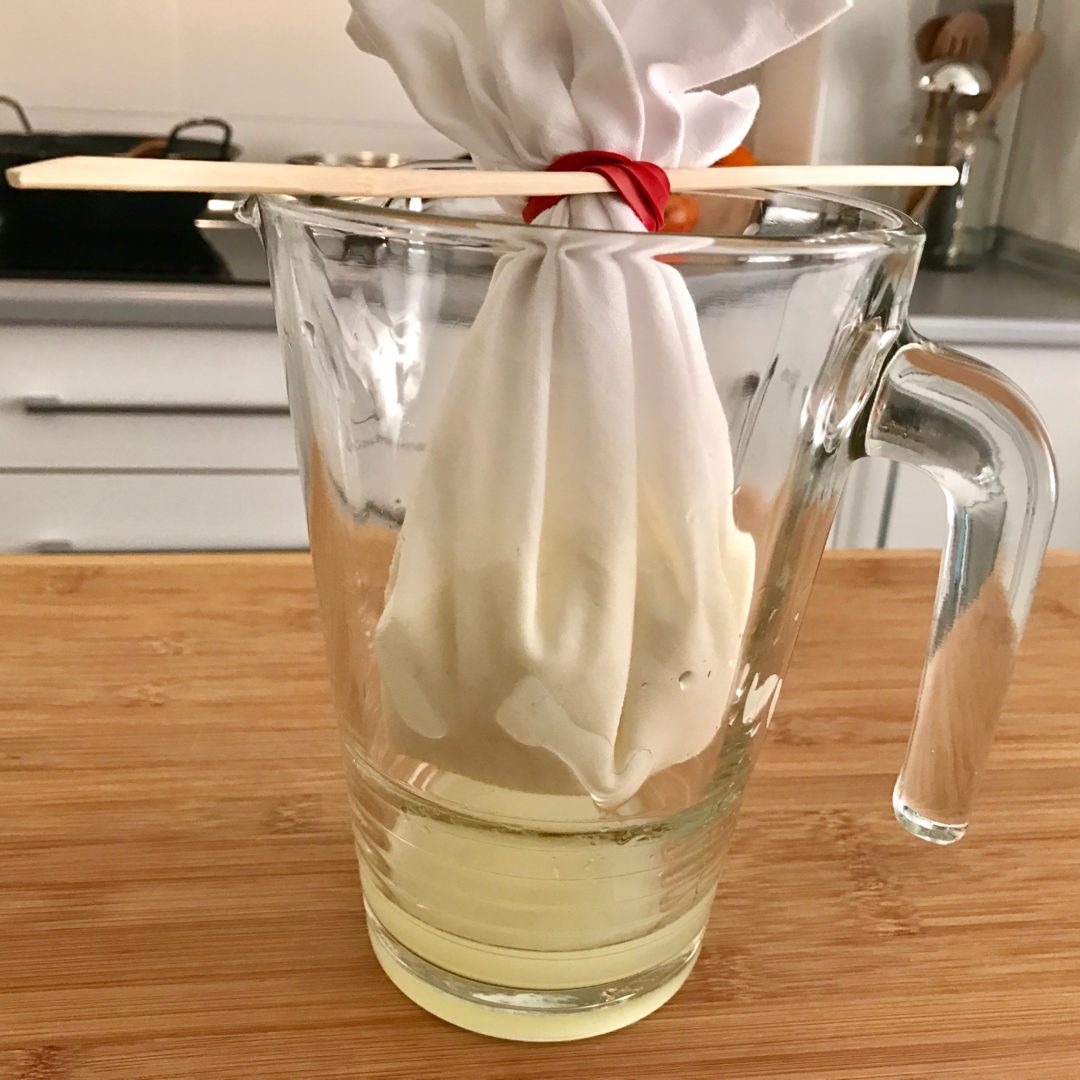 I heard about whey and protein whey, both in the form of powder, for a long time. I only heard about liquid whey when I started fermenting whole grains and vegetables.
It sounded difficult talking about it, but it's actually very fun and easy to make.
If you like cream cheese, you'll like making liquid whey as you get homemade cream cheese from the process too.
You can use liquid whey in all kinds of soaking and fermentation of foods, so if you want to start a new way of eating through fermentation, it's very handy to have on hand. It keeps in the fridge for up to 2 weeks, but I usually use mine up quickly and make it fresh almost every week.
Here are the things you need:
Plain yogurt: I use whole-milk yogurt

A container to catch the whey: a tall pitcher works great

A cloth napkin

A stick: I use a bamboo chopstick

A rubber band

A spoon to scoop the yogurt
How:
Scoop a few spoonfuls of yogurt into a napkin

Lift the 4 corners of the napkin and tie them with a rubber band

Insert the stick through the rubber band

Hang it over the pitcher to catch its drips, and leave it for a few hours 'til it stops dripping

Remove and untie the napkin, the cream cheese is ready to be eaten.

Store the liquid whey in a small jar, and keep it in the fridge
Now you have liquid whey on hand for your fermentation recipes.
Have you tried making liquid whey yet? Please share your experience with me, I'd love to hear from you!