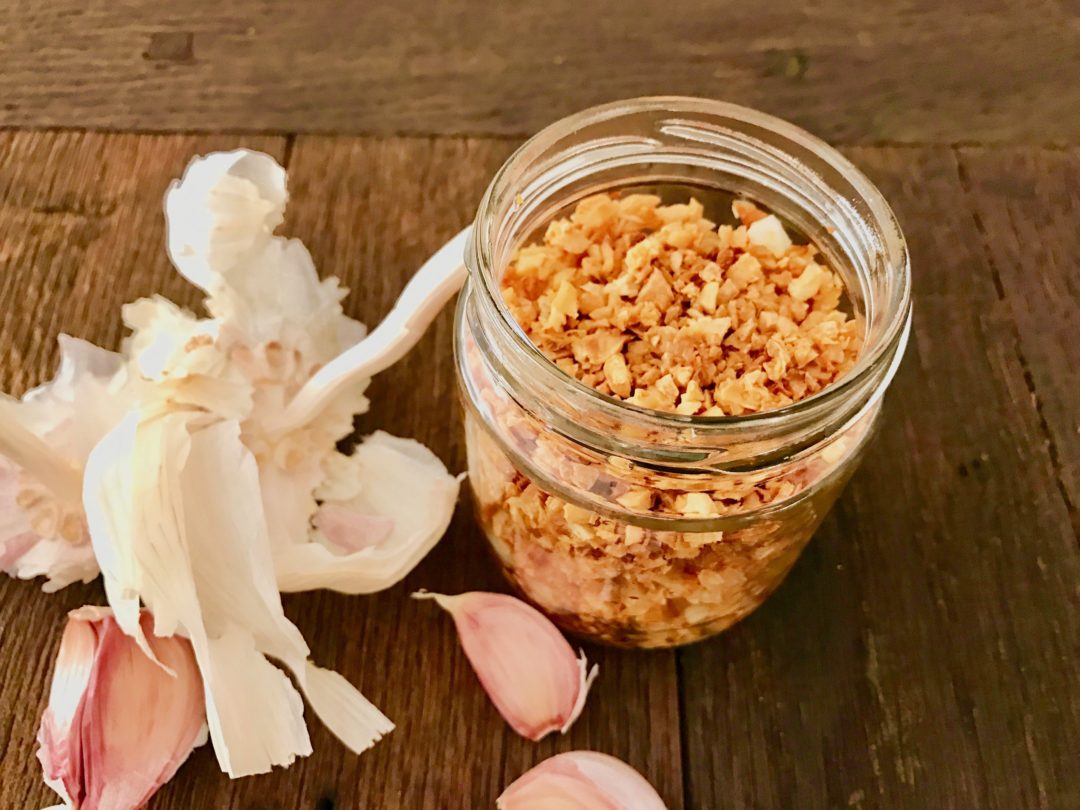 Vegetables are my main food each day, and garlic has become an important part of offering them extra tasty flavor. I used to fry garlic at the same time I cooked each dish, like this one, but I soon realized it's much easier and faster if I have fried garlic ready to go.
This method is a time saver, and I can get my vegetable dishes done as fast as I can think of what to make with fried garlic on hand!
Things you need:
2 heads of garlic or more, depends on how much you want.

2-3 Tbs (30-45 ml) of coconut oil
How:
Chop the garlic. I have noticed that if I smash them first (with the broad side of the knife), they are easier to peel and it releases the full flavor of the garlic.

On medium-high heat: heat the oil 'til you feel it's hot enough, you can tell as its color will change to be more yellow. Do make sure the oil is hot before you put the garlic in. If the oil is not hot, the garlic tends to turn out soft and be stuck together.

Put the garlic in, stir it thoroughly, and keep stirring. It cooks fast, so don't let it get burnt.

When it looks golden brown, it's done.

Let it cool for a little bit, and put it in a jar for later use!

Note: If you make a lot of it, you can use a food processor to speed up to chopping part. Be careful not to process it too fine with it though.

Have you prepared garlic this way? Share with me how yours turns out. I'd love to hear about it!