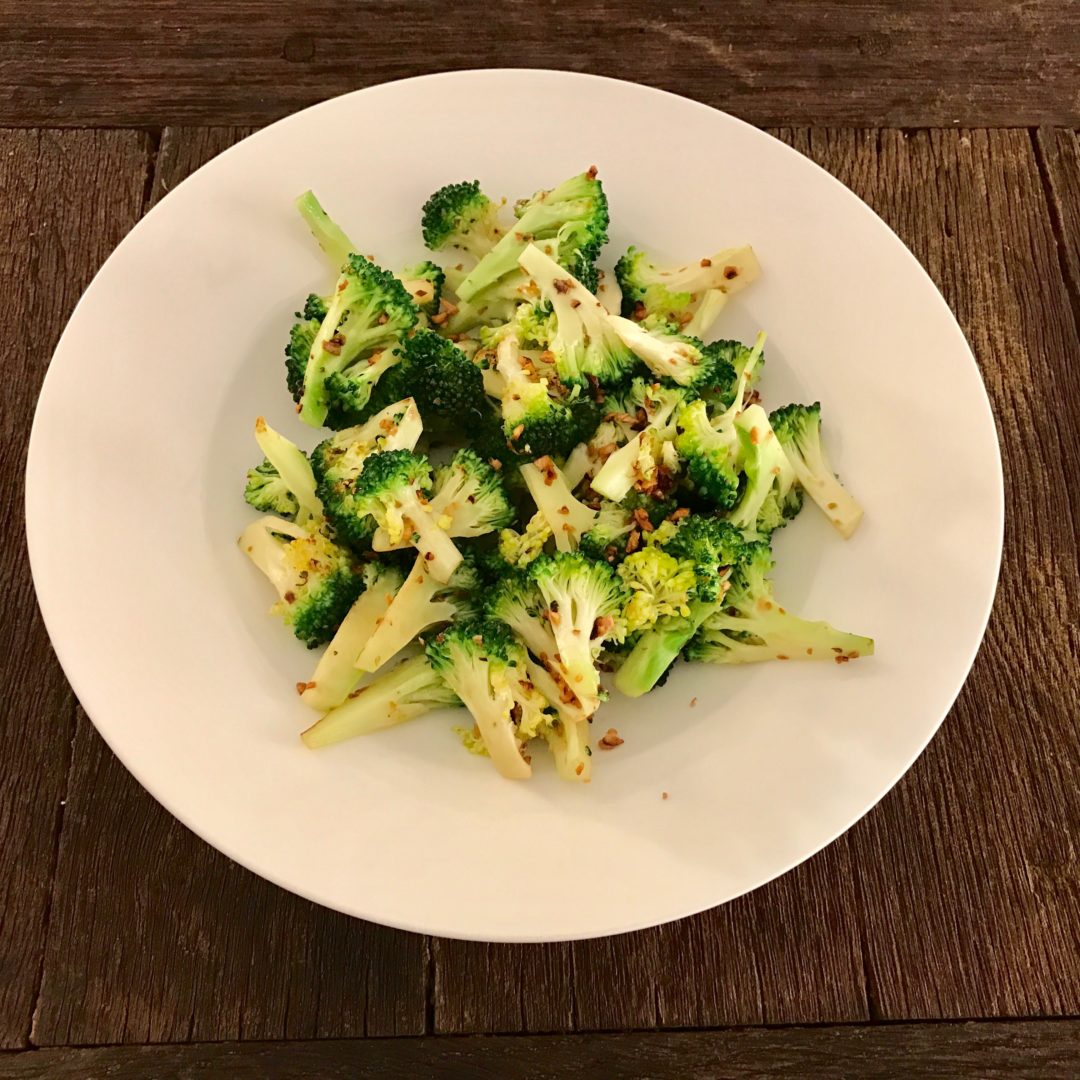 The easiest dish I ever prepared was the dish for my daughter when she started to eat solid food. At the time, I didn't have to do anything besides giving her plain steamed vegetables. I gave her one cooked vegetable at a time to observe her reactions with each type. I tasted everything before I fed her first, and was surprised they actually tasted good the way they were–plain. When I was finally sure that she wasn't allergic to anything, I started to add some seasoning to her vegetables and thought she would love to eat them even more. Hmm. . . no, she didn't like them any better than the plain ones. So, I adjusted how I cook vegetables to the way my daughter liked to eat, which was incredibly simple.
That made me realize that we are actually born to eat food close to its original form. Ever since, I have kept this idea in mind and tried to keep my food as simple as possible. I love how I can tell what each vegetable tastes like just by looking at it.
Here is one of my many plain vegetable dishes. With just broccoli, garlic & coconut oil, a pinch of salt, and lemon juice, it's so plain yet very tasty:
What you need:
Broccoli

1-2 cloves of garlic. ( I usually make my fried garlic ahead of time and always have it on hand.)

1 tbsp (15ml) coconut oil

1/4 tsp (2.5ml) of himalayan salt

1/3 Lemon
How:
Finely chop the garlic, and put it aside.

Cut the broccoli into bite size pieces. I find this part is important as you want to make sure the broccoli looks inviting to eat.

On medium heat, heat the oil and put the chopped garlic in. Stir-fry 'til it looks golden brown.

Add broccoli in and stir-fry thoroughly 'til the color turns bright green

Sprinkle in the salt and mix it all together

Squeeze the lemon on, mix some more, and done!
I often eat this along with my blue cheese salad
Have you tried eating broccoli this way? Do you like it? Please share with me–I'd like to hear from you!