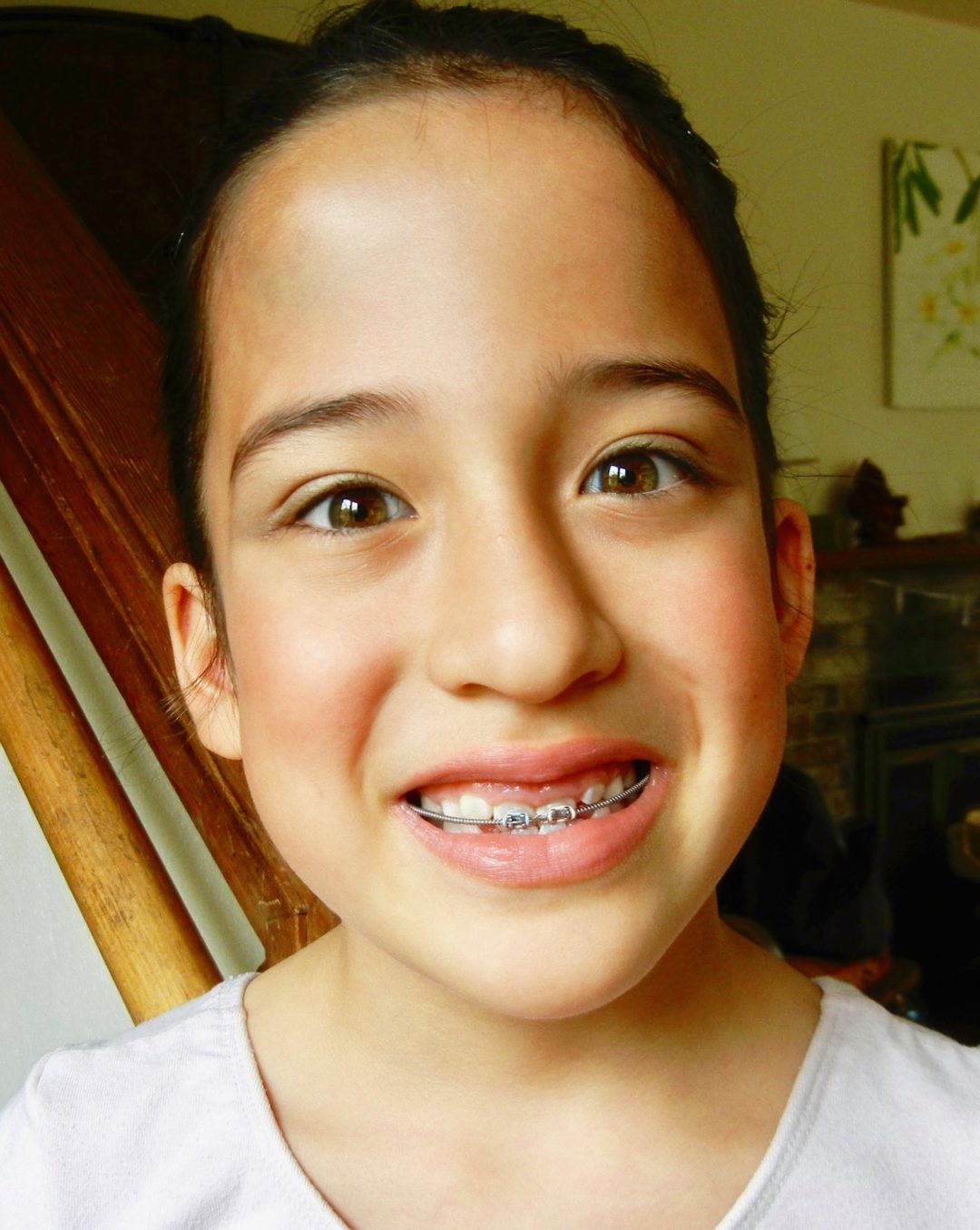 My discovery about soaking whole grains, beans, nuts and seeds started out when we took our daughter to see the dentist in Taiwan in 2013. The dentist and soaking whole grains–you may wonder what the relation is? First let's start a few years back when my daughter had so many problems with her baby teeth. As hard as I tried to keep her teeth healthy, she had her first signs of cavities when she was only 18 months old!
Born as a preemie, I would give her all the food, which was breast milk, she needed at any time she wanted to make sure she grew. We were co-sleepers, and she was nursing around the clock then. Even though we weren't sure if breast milk caused the problem, the day we found out about the cavity was the day we decided to stop nursing her during the night altogether.
Ever since she had the first sign of a cavity, I took extra care of her teeth hoping that she wouldn't have any more. However, things got worse, and she still had new cavities after every dentist check-up.
What's wrong with my daughter's teeth? Nobody, including her 2 dentists could tell us why. It was very frustrating not knowing the answers. I brushed and flossed her teeth two times a day, and we decided to take her to see the dentist every 3 months. Still, she ended up having fillings in all of her baby molars, plus one crown. I did everything including giving her fluoride tablets, even though I was completely against the idea of ingesting chemicals.
Nobody would be more upset than me thinking about those days. Knowing her problem, I kept checking her teeth even more seriously. Every week, I used dental tools to check her teeth just like they do at the dentist's office. Whenever I saw a sign, I didn't wait a day to take her back to the dentist. Things got scarier when she started to lose her baby teeth because we still didn't know if we could prevent her permanent teeth from getting cavities.
Now, back to Taiwan, 2013 when she was 9. One day, while I was checking her teeth regularly, I saw a brown spot on her brand new permanent molar. Again? We took her to see the dentist the next day. The Taiwanese dentist (Harvard graduate) opened a whole new chapter about my daughter's teeth problems for us!
He told us that the spot wasn't a cavity, but it was the sign of "demineralization." He explained further that if all the enamel wore away, she would have cavities very easily without any protection. Despite my being so upset, I was glad to hear the explanation I never got from the dentists back home.
That day, I started to do some serious research about demineralization, and one thing led to another. Being so cautious with everything, I couldn't believe I didn't find out about this sooner. After reading so many interesting articles I came across the one that steered me toward eating whole food in a new way.
It was an article from Dr. Weston A. Price. Dr. Price was a dentist who traveled the world to research and prove to people that modern food has caused teeth problems. It shocked me to find out my daughter might not get enough calcium to keep her teeth protected from cavities because of what I was feeding her!
My world crashed. I was stunned. What have I done? What would I do?
I thought what I fed her was the healthiest food on earth. Why did it turn out to hurt my daughter?
Dr. Price said all whole grains, including oatmeal, beans nuts, and seeds, contain phytic acid, and most commercial whole grain products are made from unsoaked grains full of phytic acids.
What on earth is phytic acid? I must know. It's controversial. Some studies say phytic acid helps preventing cancer, but others say it binds all the calcium and mineral from food you eat and prevents your body from absorbing them.
Everything came back clearly into my mind. Ever since she started her solid foods, I had been feeding her whole oatmeal, flax oil to get omega-3, walnuts, beans, etc.–everything whole. How can whole foods hurt you, right?
Were my daughter's teeth so soft and full of cavities because she didn't get enough calcium and minerals?
I was tempted to follow all the advice from Dr. Price, but my heart couldn't do everything he suggested, as most of it was about eating more meat and animal fats.
Despite everything I read, I still believed that whole grains, beans, nuts and seeds are healthy, so I took his advice on how to make them healthier by soaking, fermenting, and even sprouting them. I added the soaking and fermenting process to my whole food right away. It took me a few weeks to get used to the new methods, but it has come naturally to me after all. Now, I always have soaked and fermented grains, beans nuts and seeds on hand.
I don't really know if this is the reason for my daughter's healthier teeth for sure, but I feel good knowing that I took time doing the right thing for her and for all of us, and it has seemed to help. My daughter lost all her baby teeth by the time she turned 11, and so far her teeth don't have any cavities.
After a few years of eating fermented whole grains, beans, and sometimes nuts and seeds, I have noticed my stomach, including my daughter's, feel better. I have also realized how flavorful my grains and beans are from the fermentation process, and I can't get that from non-soaked whole grains anywhere!
Do you know of similar diet-based teeth problems? Have you soaked or fermented your grains, beans, nuts or seeds? Please share your story with me, I'd love to hear from you!