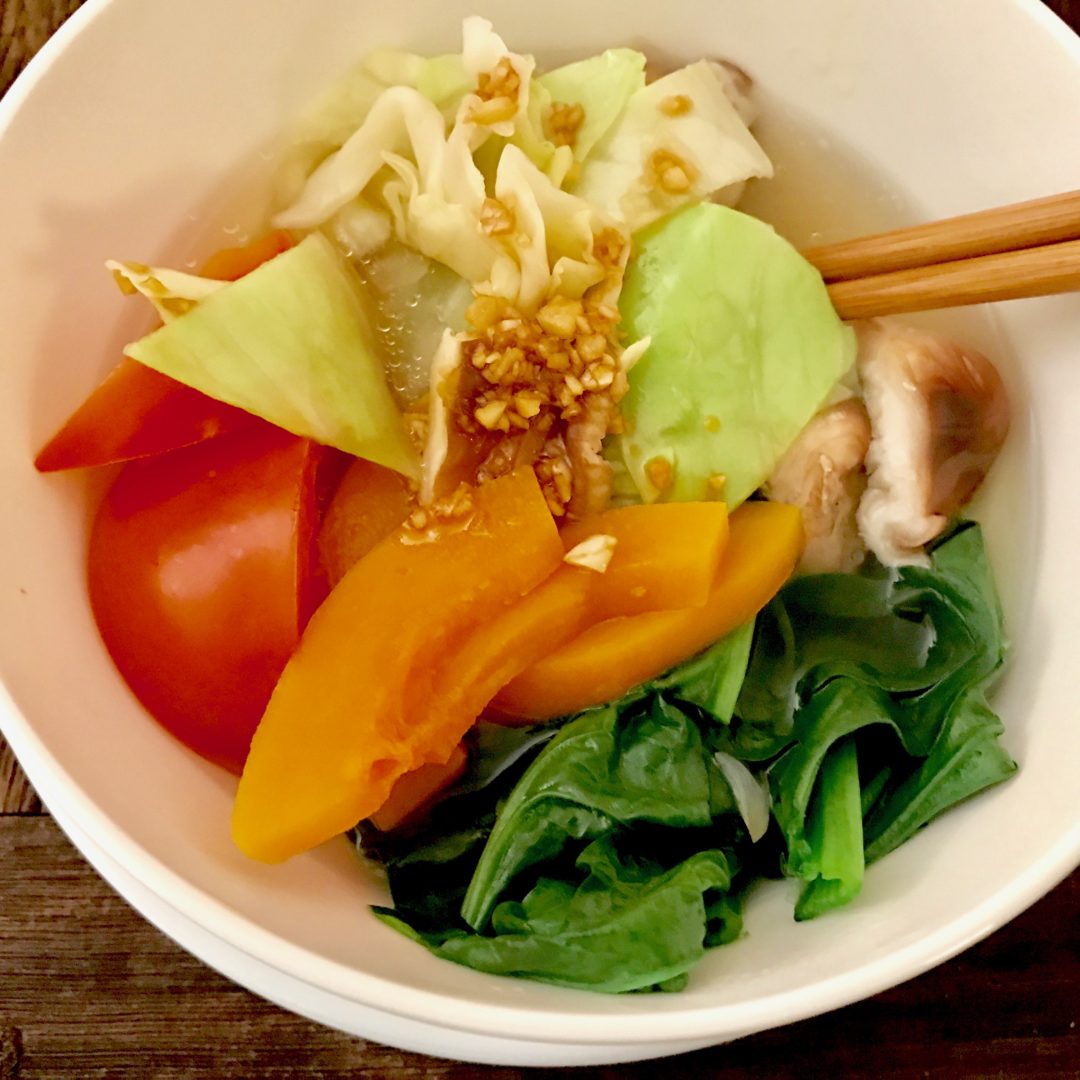 Hot Pots are one of the easiest and healthiest dishes in Asian cuisine. There are so many different kinds of Hot Pots in restaurants to choose from: Japanese shabu-shabu, Sukiyaki, and Taiwanese style. These meals are a fun way to eat with a big group of friends and family.
The ingredients of Hot Pots are mainly soup stock, protein from meat or plants, and vegetables. As each individual chooses what to put into theirs, both vegetarian and non-vegetarian friends can eat together as each Hot Pot can be fixed differently.
Eating and having fun conversation, sometimes we can easily stuff ourselves. The good thing about overstuffing ourselves eating Hot Pots though is we don't feel bad afterwards as most of what we eat are vegetables and soup broth.
However, eating Hot Pots at home can be intimidating if you don't have all the equipment and ingredients to make the sauce the same way they do in restaurants. I don't have the equipment, and I can't find an similar healthy replacement for the sauce. So, I have come up with an easier and more practical way to eat it home. It's also fun, healthy, and tasty.
Whenever I feel like eating a light, but warm and easy dinner with a lot of vegetables, I make Hot Pots. The first few times of trying to make it at home, I followed every step I learned–even preparing soup stock first. However, I realized that the soup stock is not really necessary. The way we eat Hot Pots is to cook everything including vegetables in boiling water, and the water automatically turns into stock, so we get the stock in an easier way.
Making Hot Pots this way is much easier as you can make it whenever you feel like as long as you have vegetables on hand.  Would you like to make hot pots at home the way I do today?
Here are the things you need to make Hot Pots:
Note: This recipe is about 1-2 servings. To make more just double or triple the recipe.
A medium size pot

About a quart ( 950 ml ) of vegetable stock or filtered water

Vegetables such as:
One quarter of a green cabbage

5-6 shitaki mushrooms

1-2 tomatoes

A little bit of winter squash or pumpkin

Some spinach
Feel free to add protein such as tofu to your creation, but I don't usually make my hot pots with protein. at home )
For making the sauce:
1 TBSP (15 ml) of lime (half a lime is perfect), soy sauce, and sugar  

½ TBSP (7.5 ml) of sesame oil

2 cloves of garlic
Start by making the sauce: finely chop the garlic, mix all the sauce ingredients in a sauce dish, and put it aside.

Wash and chop the vegetables, and put them in a bowl.

On medium-high heat, put the stock or a quart of water in and bring it to a boil.

When the soup boils, put the vegetables in starting with the pumpkins as they take longer to cook.

Put the cooked vegetables in a serving bowl, and when it's all done, pour some soup in and it's ready to eat.

Season it with the sauce.

Repeat the process over and over. . .

Enjoy!
Do you like eating Hot Pots? Please share your experience with me, I'd like to hear about it!