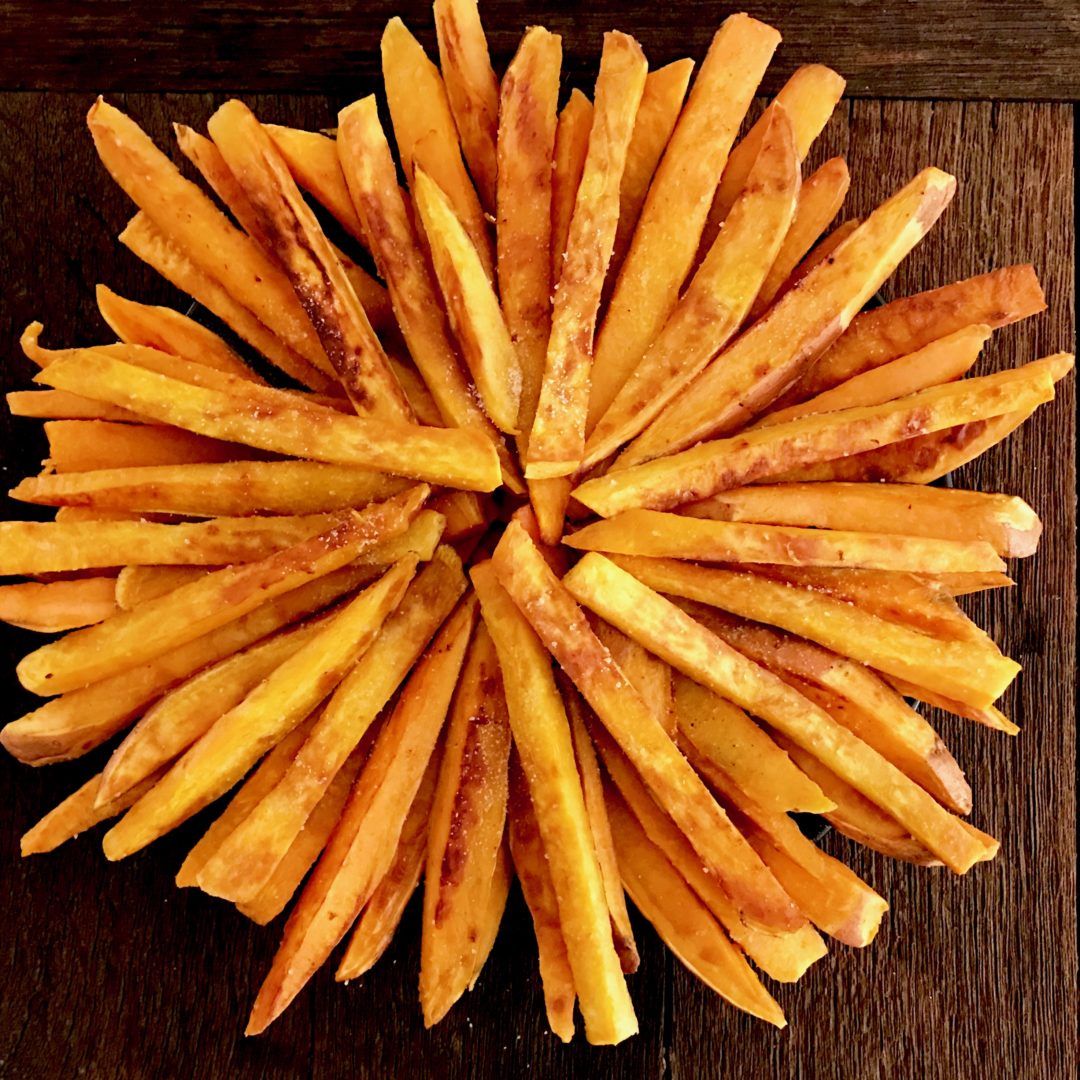 These Roasted Sweet Potatoes are both healthy and filling, and a little bit of good oil and salt make them taste great right from the stove top!
Sweet potatoes are high on hearty-healthy food lists. I like them because they are versatile, and can be used in many different dishes: from thanksgiving dinners and soups, to simple, healthy snacks such as Roasted Sweet Potatoes.
However, living abroad or somewhere without an oven in the kitchen can be challenging when you want to bake or roast sweet potatoes. I struggled with that and avoided making them for quite some time.
With some effort, I created Roasted Sweet Potatoes in a frying pan. It's perfectly doable, and in fact it uses less energy when I want a small batch. I can do a small amount of them at a time on a burner instead of heating the entire oven. When I realized how easy it was, I started making it much more often.
If you'd like to try roasting sweet potatoes on a stove top, come along with me, and I'll show you how.
Things you need for Roasted Sweet Potatoes
A Frying pan

Some sweet potatoes, preferably organic ones

1 TBSP (15ml) or so of coconut or olive oil

A little bit of good salt
How to make it:
Wash the sweet potatoes thoroughly. I leave the skin on, but cut out the bad parts. Cut them into shapes you like: wedges or strips. (I'm going to make this for finger snacks that are easy to eat, so I'm going to cut them into strips)

Heat a little bit of the oil on medium heat (more like coating the oil on the frying pan).

When the pan is hot, lay the sweet potato pieces in the pan keeping them to a single layer. Flip to cook on the other sides, when they look ready (it doesn't take longer than 7-8 minutes on each side).

Sprinkle some salt in and shake the sweet potatoes in the pan so they all get salted evenly. 

Repeat the process 'til you have what you need, and arrange them on a plate.

Enjoy!
Have you roasted sweet potatoes in a frying pan before? Share it with me, I'd love to hear about it