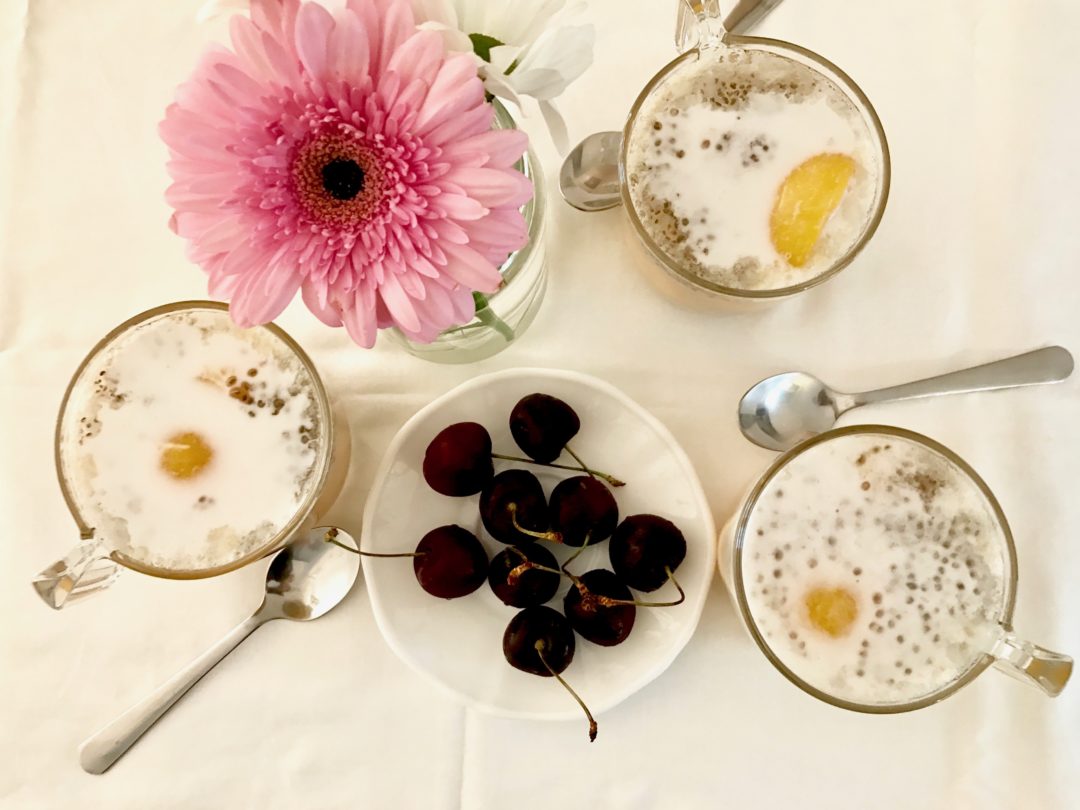 Stewed Peaches & Nectarines are a good quick dessert that can satisfy a sweet craving easily. It's the healthiest dessert of the summer!
I love stone fruits, and love them even more knowing they have many health benefits. I don't make dessert often, but this summer, the idea came to me naturally when I had so many bananas, peaches and nectarines at the same time. The fruits turned overly ripe too easily, so I combined them and made Stewed Peaches & Nectarines. I had no idea they would turn out so good mixed together, but it turned out great and we all loved it. If you are looking for some quick, healthy vegan dessert ideas without added sugar, try this!
Things you need for Stewed Peaches & Nectarines:
3-4 peaches and nectarines

1-2 over-ripe bananas

Filtered water

Dairy-free milk, I use coconut milk (optional)

Chia seeds to garnish (optional)      

Note: This makes about 3 servings.
How:
Peel the bananas and cut into 3-4 pieces each.

Clean, peel, and cut the peaches and nectarines into bite sizes.

Put the bananas in a small pot and cover them with water.

On medium heat, bring to a boil.

When the bananas boil, add the fruits and bring to a boil again.

Turn the heat off after it boils for a few minutes.

Let it cool some, and serve warm with a little coconut milk and chia seeds. If you want it cold, chill it in the fridge for a few hours before serving, and add coconut milk and chia when serving.

Enjoy!
Have you tried Stewed Peaches & Nectarines before? Share it with me–I'd like to hear about it!